Dubai is one of the few cities in the world that has had such a rapid transformation – once a small pearl diving center, Dubai is one of the fastest growing cities in the world. Today, Dubai is a very popular tourist destination and also acts as an important trade and logistics center. Therefore, Dubai has earned the reputation of the gate between the east and the west.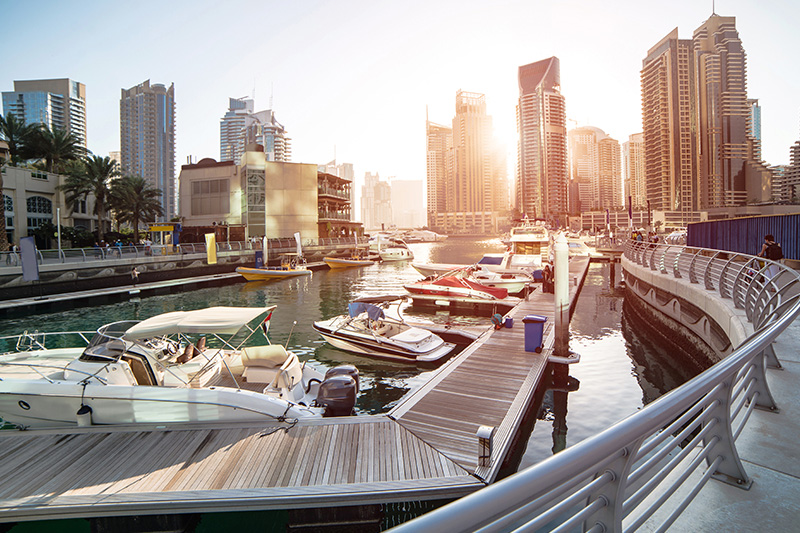 With a population of about two million consisting of over 200 nationalities, Dubai is one of the most dynamic metropolises. A visit is highly recommended. It is a safe, politically-stable city with ultramodern infrastructure and much more. Every day, the sun shines and the shopping and entertainment options are endless. Dubai has six large malls – here you will find a variety of international luxury brands. This emirates city has various architectural highlights.
You can, for example, see the Burj Khalifa, the tallest building in the world, while enjoying a very exclusive dinner and an unsurpassable view. The Burj Al Arab is a 7-star luxury hotel that belongs to the top of the global hotel industry. Located on the Persian Gulf, with sunshine throughout the year, Dubai is also a popular beach destination among tourists.
Make your dreams come true – Jessica's VIP Escort Dubai
The only thing you could still be missing is a very pretty lady by your side. We offer a variety of young, extremely attractive ladies for home and hotel visits in Dubai. Need an accompaniment for a formal occasion? A lady who will advise you during a shopping spree? The girls of Jessica's Escort offer the discerning gentleman a wide range of possibilities. As a client of Jessica's Escort Dubai, you will be initiated into the exclusive world of erotic escort entertainment. To spend your stay in the United Arab Emirates with a heavenly date will make your trip unforgettable.
Absolute discretion and reliability – Jessica's Escort Dubai
Jessica's Escort has been in the industry for more than 10 years and enjoys an excellent reputation far beyond the borders of Europe. We provide stunning models to customers from all over the world and do so with professionalism, reliability and the utmost discretion. Just as excellent as the services of our girls is also the service of our deluxe escort agency. When booking, you will be advised in detail by our warm and knowledgeable team. Do not hesitate to contact us should you have any questions or queries.
Our high class escort agency is open daily reached by phone around the clock. Do not hesitate and call the exclusive service of Jessica's Escort Dubai. We are sure that you will not regret being in the company of a gorgeous escort girl to enjoy Dubai to the fullest.