If you're looking for a partner, you need to present yourself in the best light and score with your flirting skills. But, for most people, flirting can be a real challenge. However, there are various techniques to flirting and many subtle ones to ensure you don't make a faux pas. What kind of flirting is really effective and how can you be successful with it? Our Escort Models will tell you!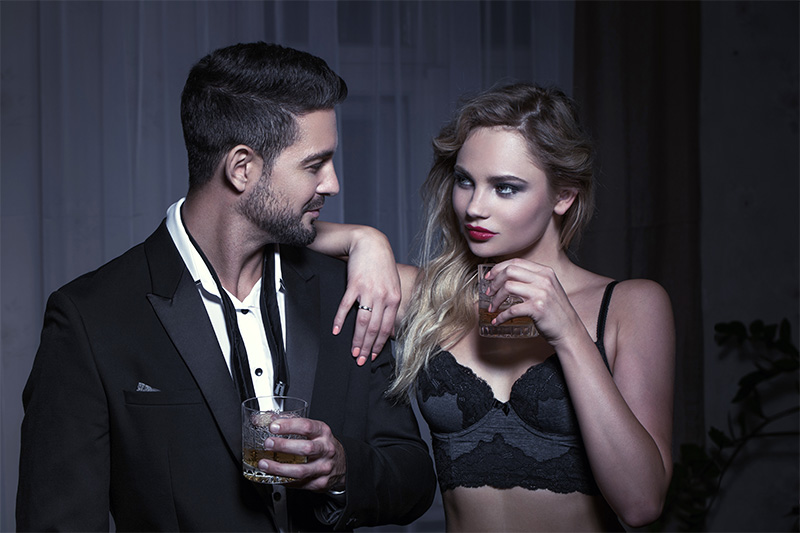 These flirting tips will help you succeed
Flirting can be learned! This is a fact that can't be denied. Whether you prefer to be over the top or subtle – you should rehearse your personal flirting technique as often as possible. In front of a mirror, at the disco, in a cafe – it does not matter where you practice. What is important is that you repeat your procedure over and over again until you have a feel for what you're doing. When flirting, it is always about leaving a nice impression. For this reason, you should be easy, relaxed and authentic. This will only make your routine that more successful. Therefore, do not miss any opportunity for a sparkling, flirting moment. However, do not fall into using cheap pick-up lines that all men and women are familiar with. Compliments are always a great opportunity to express interest. Do not overdo it; however, remember that people prefer an honest compliment. And, don't forget to smile! A friendly and inviting face generates a positive effect.
Flirt without words – use body language
There are people who are great with words and can attract just about anyone. However, not everyone has such a gift. Flirting can also take place without words – by relying on body language. Take on the object of your desire by making eye contact and trying to keep it. Facial expressions and gestures are vital for flirting as well. If your counterpart responds to your eyes, then you should definitely secure their attention with a beaming smile. All our VIP independent escorts agree on the fact, that a charming smile is much more disarming than an elaborated pick-up line. Body language is especially relevant in places where the volume is too loud and doesn't allow for conversation.
The next step – actively approach your interest
Show interest by taking initiative! This may look different depending on whether you have spoken or not. Are things going smoothly and the other person seems interested? Then, you need to create the right moment to jump and exchange contact details. It should not seem clumsy or calculated. The classic way stipulates that the man ask the woman for her phone number. Keep fliriting with your interest as you get their number and this makes it seem more spontatenous and leads to better successful cases.
An art in itself: the flirting in the internet
In the digital age, it is inevitable that we relocate many activities to the internet; including flirting. More and more singles are systematically tackling the internet to hunt for a partner. This seems very simple at first glance, but can also poses some risks and challenges. Written flirting is much more demanding. There is a lack facial expressions and gestures. This makes it more difficult to inspire another your interest. You must be absolutely sure that you give a good impression and not proceed too briskly. In principle, the basic rules for a successful flirtation are not really different. An advantage of internet flirtation is that just shy people have the opportunity to come out of their shells and flirt.
As mentioned earlier, practice makes perfect. Don't be discouraged if a flirt does not unfold as desired. Analyse the situation instead and draw your conclusion, why this certain reaction occurred. When in doubt, just ask us for advice. Our attractive glamour escort ladies are also eager to help you with improving your flirting technique.