Are you looking for an exclusive gift to show your affection to your escort? Then, prove your taste and give her beautiful lingerie from one of the presented brands. Thrilling lingerie is among the few gifts that will please both the recipient and the giver.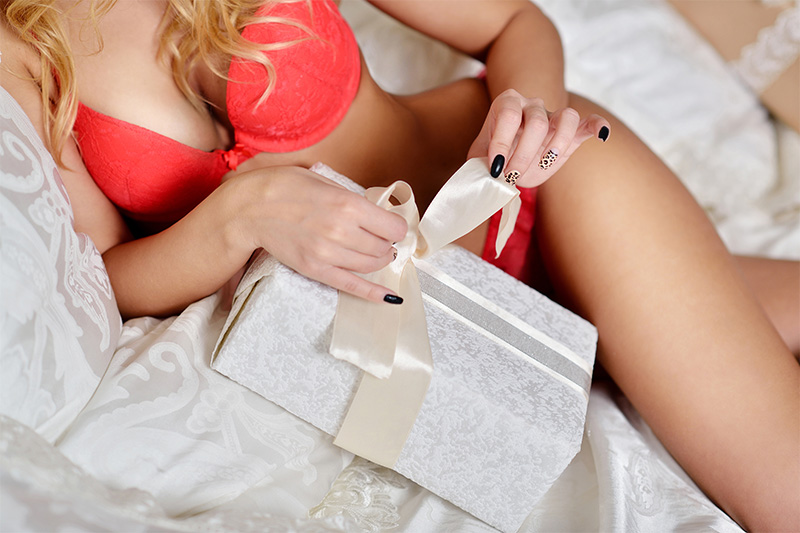 Agent Provocateur
Agent Provocateur was founded on the belief that women should stop wearing boring, functional underwear. An opinion that the stunning beauties of Jessica's Escort also holds. Agent Provocateur relies on fashionable and colorful lingerie that allows its wearers to feel powerful and sexy. The products range from innocent-looking; bright and gaudy to daring lingerie, which guarantees to attract the desired attention. The use of quality materials ensures that underwear from Agent Provocateur always look classy and stylish. Among the satisfied customers of Agent Provocateur include (in addition to our escort models) celebrities such as Paris Hilton and Carmen Electra.
Brothels
Brothels is an unconventional and sultry blend of underwear and outerwear. Jessica's Escort models love the combination of playful details and strict design that make their lingerie style truly unique. Unbridled passion and masterful craftsmanship combine to create garments that are too noteworthy to be hiding under clothing. These textiles have become an erotic fantasy for the extroverted woman of the world to feel more comfortable with her sex appeal. It is hardly surprising that to the illustrious clientele of brothels, next to the top models of Jessica's Escort, the list of celebrities include Lady Gaga.
Id Sarrieri
Id Sarrieri is not only a brand with heart and soul, but has an exciting past. At the age of only 25 years old, Lulia Dobrin acquired a 55-year-old linen factory. With much enthusiasm, passion and a vision, Dobrin turned the brand into the famous luxury underwear brand that is now on everyone's lips. Jessica's Escort models love the sexy lingerie of Id Sarrieri because it combines eroticism and seduction with extravaganza like no other brand in the lingerie fashion. The sophisticated designs are made with exclusive French and Italian silk that makes for a seductive piece of art.
Eres
Our seductive escort ladies from Jessica's Escort hold Eres to a high esteem because the luxury brand combines masterful craft with an elegant and refined style. With underwear by Eres, the female body is discreetly supported without ever looking artificial. Since our exclusive escort models prefer a more natural look, they tend to really appreciate Eres as a lingerie brand. When designing refined lingerie, Eres ensures that the wearer also feels really comfortable in it. Because a woman is only really sexy when she is confident and feels comfortable. Therefore, it is to ensure the before stated objective and to offer every woman and figure exciting lingerie full of luxury, simple elegance and timelessness.